As guilty pleasures go, there are some that are painful to admit even to yourself. Not because they're shameful, but because they're so mindless that they make you question why you ever even bothered learning to read. Here's one of mine: every day I go on Instagram and watch Busy Philipps, who is possibly the most famous Hollywood personality you've never heard of, doing her workout routine. I don't follow along at home or anything – this is something she only posts in a 15-second video clip, on Instagram Stories, every LA morning. I just sit there on my London arse while the camera gazes up at her, pushing and sweating and grunting from above, sweeping her blonde hair out of her eyes. And I'm gripped. Why?
Well, the good news (or perhaps the bad) is that it's not just me. A million people now follow Philipps, who first tasted fame acting in teen dramas Freaks and Geeks (as the character Kim Kelly) and then Dawson's Creek (as latecomer Audrey Liddell), and who more recently played Amy Schumer's best friend Jane in the film I Feel Pretty. The best-friend zone is where she has been, in acting terms, for two decades, while seemingly becoming the actual best friend of half of Hollywood along the way. (Michelle Williams is her actual BFF.)
Yet she never became the lead until Instagram Stories appeared a couple of years ago, and Philipps, who was by now a married mother of two daughters, didn't need to wait for an audition, and instead began to talk to the camera about her daily life. Not the starry stuff, but the everyday domestic dramas. "You guys," she always begins excitedly, her best-friend confessional manner treading a fine line between vacuity and brilliance.
The New Yorker, a publication that does not tend to obsess over social media stars, declared Philipps to be the pioneer who had made the Instagram Stories format her own. This has led to her writing a memoir, and being given a talk show on the E channel (home of her friends the Kardashians), both of which are about to be launched. And this is where I want to say that one of them, the book, has stopped me in my tracks completely and made me rethink everything we think we know about shiny, sunny social media stars.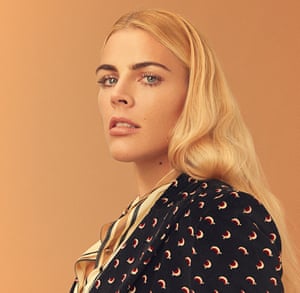 Reading it felt like a punch in the guts, which is why I have come to Los Angeles to interview her about it, but before we can talk about it properly I have to get through that shiny, sunny personality stuff. Which is tricky because I'm literally halfway through the word "hello" in the café in Los Angeles where we have agreed to meet, when a random woman interrupts to ask me where I got my stripy dress from.
For more read the guardian